Strenue - Strenue - December 2019
---
Old Boy Achievements
Malcolm Brings Home the Gold
Old Boy Malcolm Marx (class of 2012) holding the Webb Ellis Cup after their Springboks win in the 2020 Rugby World Cup!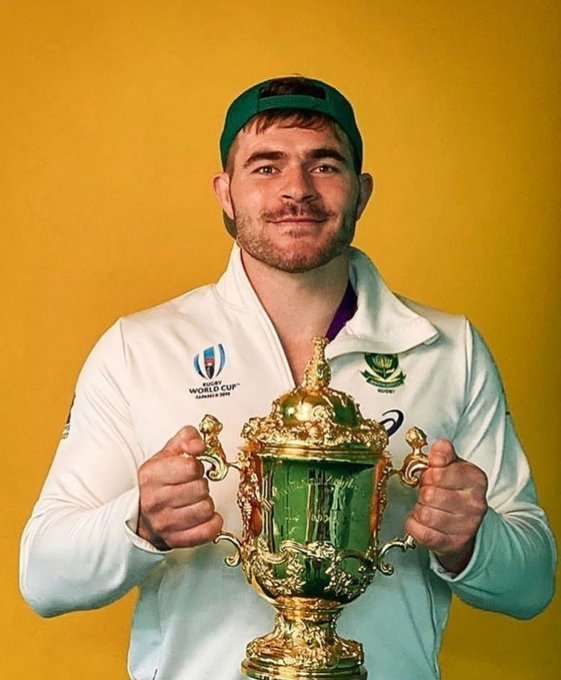 He's done it again!
Kevin Lerena 
defeated his opponent in the 3rd round with a TKO, retaining his world IBO cruiserweight belt. Keep inspiring Kevin!!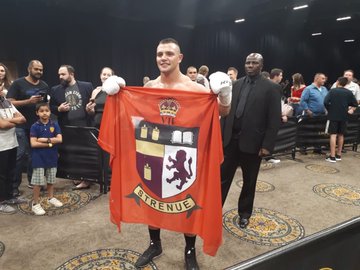 SA U21 Hockey
Congratulations to Kyle Coker, Michael Newland-Nell & Michael van der Berg who were selected for the SA U21 Hockey side participating in the men's interprovincial tournament this week. Well done gents!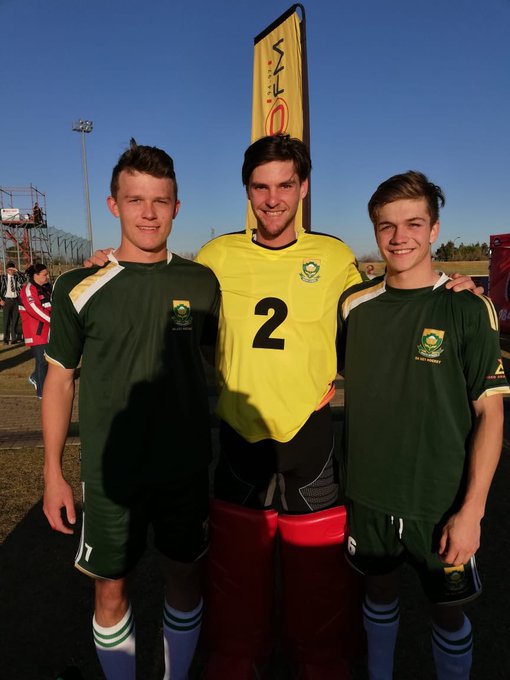 T20 Protea's
Old Boy
Quinton de Kock captained the T20 side
in August for the first time!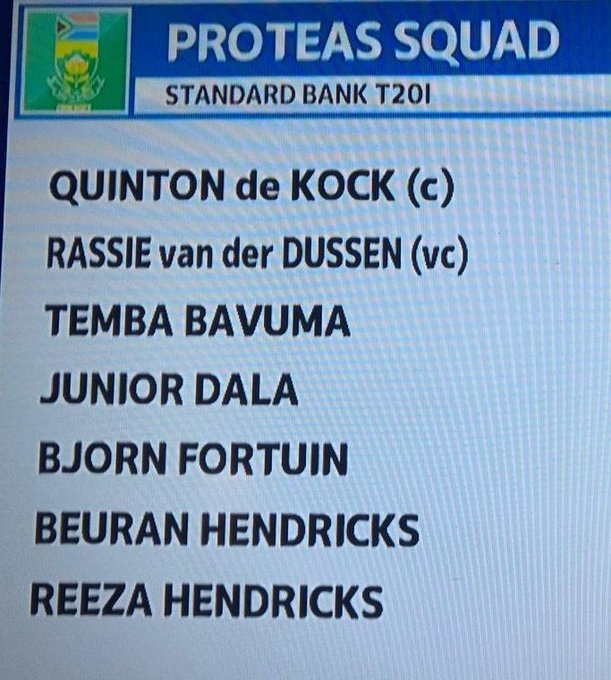 SA Men's Waterpolo Team
Ethan Coryndon-Baker (Class of 2017) has made the SA men's Waterpolo Team for the FINA World Champs! Good luck Ethan!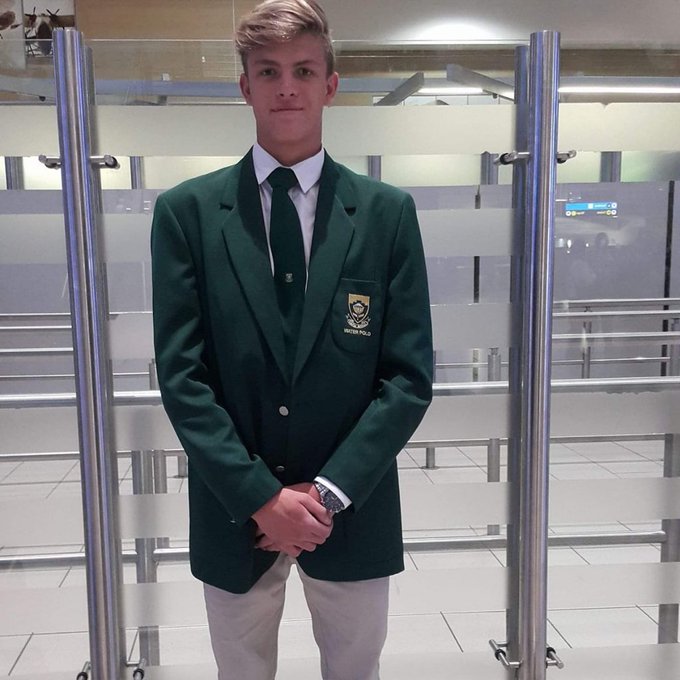 ---
Art Expo 2019
The King Edward VII School's 2019 Art Exhibition was held on the 8th November and we were  extremely pleased to welcome Jacques Michau from In Toto Gallery and Professor David Andrew in opening the exhibition.
Well done to our Art Teachers and learners for putting on such an incredible display of talent.
---
Valediction 2019
VALEDICTION & PRIZE GIVING – 10 OCTOBER 2019
Magazine (Creative Writing):
English Editor's Prize: O. Marketos
Proxime Accessit: S. Bheeka; R. Seedat
Afrikaans Redakteursprys: M. Rawat
Proxime Accessit: J. Du Plessis
isiZulu Editor's Prize: Nxumalo
Proxime Accessit: N. Sinakho
Headmaster's Service Award:  C Beukes                                             
Subject Awards:                                                                        
Accounting / Physical sciences: D. Claro
Mathematics / Advanced Programme Mathematic: N. Whitaker
History: M. Rawat; N. Whitaker
Business Studies: B. Ramsay; N. Whitaker
Afrikaans / Life Orientation: M. Rawat
Life Sciences: O. Marketos
Engineering Graphic and Design: T. Poulter
English: S. Bheeka; R. Seedat
Geography:  N. De Swardt
Information Technology: D. Bowring
IsiZulu: M. Nxumalo
Mathematical Literacy: K. Badenhorst
Visual Arts: S. Thorne
Top Ten                                                                        
M. Rawat
D. Claro
J. Ruthel
N. Whittaker
0. Marketos
C. Beukes
R. Seedat
P. Erasmus
C. McKenzie
M. Alves
Learner with Highest Aggregate in Grade 12:        
Dux Scholae: Highest aggregate in Grade 12: M. Rawat.
Proxime Accessit: 2nd Highest Aggregate in Grade 12: D. Claro
Academic Colours     
Present Position Grade 12
New Awards Grade 12         
Gold Medal
For those who have received medals in Grades 8, 9 and 10, been awarded Academic Colours in Grade 11 and have maintained the standard in Grade 12:
1. ALVES
1. D. BOWRING
2. BEUKES
2. A. CASSIM CHOTHIA
3. BHEEKA
3. S. COLLINS
4. CLARO
4. E. HOOSEN
5. DE SWARDT
5. O. MONNAKGOTLA
6. ERASMUS
6. A. NAZIR
1. Rawat
7. ESLICK
7. S. NCALA
2. Mckenzie
8. HOWES
8. C. NYDOO
3. Bheeka
9. MARKETOS
9. B. RAMSAY
4. Claro
10. MC KENZIE
10. R. SCHLACHTER
5. De Swaardt
11. NELL
11. S. THORNE
6. Reddy
12. OTTER
12. N. TITTERTON
7. Thiel
13. PLEASS
14. RAWAT
15. REDDY
16. RUTHEL
17. SEEDAT
18. SHARP
19. THIEL
20. WHITTAKER
Scholarship Awards                                                                                    
Desmond Davis & War Memorial Scholarship
In March 1919, Mr H J Hofmeyr, Chairman of the Governing Body, and Mr Desmond Davis, the Headmaster, proposed that a memorial be erected to those Old Edwardians who had been killed on active service during World War One.  A magnificent response to the appeal for funds made it possible to erect the War Memorial in the School quadrangle, and left enough in the fund to finance a War Memorial Scholarship.  After the death of Desmond Davis in 1960, funds contributed by Old Edwardians in his memory were added to the trust fund of the War Memorial Scholarship.  From this fund is made the annual award now known as the Desmond Davis and War Memorial Scholarship.
This is the Premier Award of the School.  It is awarded to a learner with academic colours who has made a significant contribution to many facets of the life of the School.  The recipient of the 2019 Desmond Davis and War Memorial Scholarship is Crispin McKenzie.
HJ Hofmeyr Scholarship                                                                                                                   
Mr H J Hofmeyr served on the School's Governing Body from 1907 and was its Chairman for twenty five successive years.  Upon his death in 1937, money was left in trust for the creation of a fund which now finances scholarships and bursaries.
The H J Hofmeyr Scholarships is awarded on the same criteria as the Desmond Davis and War Memorial Scholarship.  This is awarded at the discretion of the Trustees.  The recipient of the H J Hofmeyr Scholarship for 2019 is Mohammed Rawat.
Hugh Wilson Scholarships                                                                                                                
The award goes to a Grade 12 learner who has contributed to the School in many areas, i.e. Academic, Sport, Cultural and Service.  Contribution to the Dramatic Society is given consideration.  The recipients of the 2019 Hugh Wilson Scholarship are Callum Beukes and Seth Thorne.
Full Gallergy: Click here
---
Rugby World Cup Fever
In the lead up to the 2020 Rugby World Cup Final, our boys got into true KES spirit and gathered in the quad to cheer on old boy Malcolm Marx and the Springboks in the final.
Head Boy (2020) Umtha-Unathi Mavuso sent a shout out to Malcolm and the Bokke:
---
Academic & Cultural Achievements – Term 3 & 4 2019
Heritage Day Public Speaking Festival
Nicholas Miot & Jonathan Bekker took part in the Heritage Day Public Speaking Festival at St John's College
. Nicholas Miot placed 4th in the Senior section & Jonathan Bekker 2nd in the Junior section. Well done, keep flying the KES flag high gents!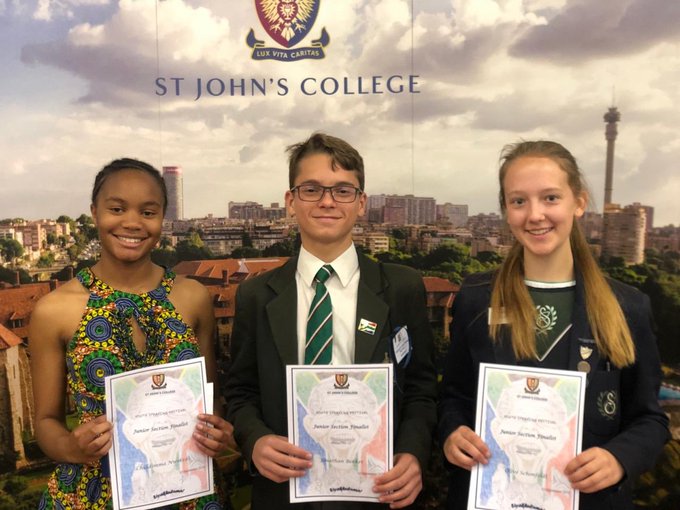 District Eskom Science Expo
Science is the Poetry of Reality!
Congratulations to all who participated in the District Eskom Science Expo, 3 being Gold medal winners!
P du Toit & M Kriek will compete in the Eskom Expo International Science Fair in October!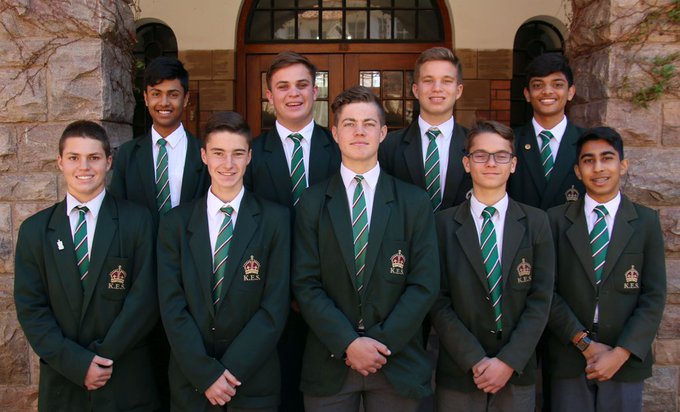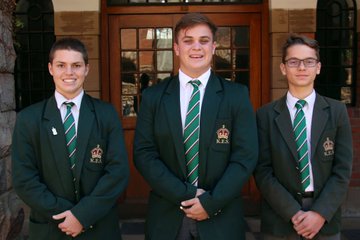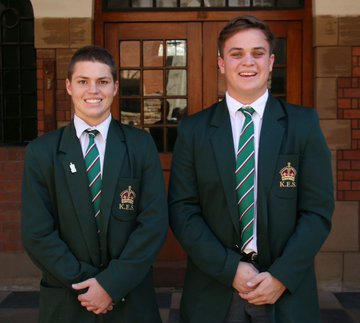 National World General Knowledge Quiz
Outstanding achievement from Adam Langson (Grd 8) who came first in the National World General Knowledge Quiz, in the South African Grade 8 category Well done Adam!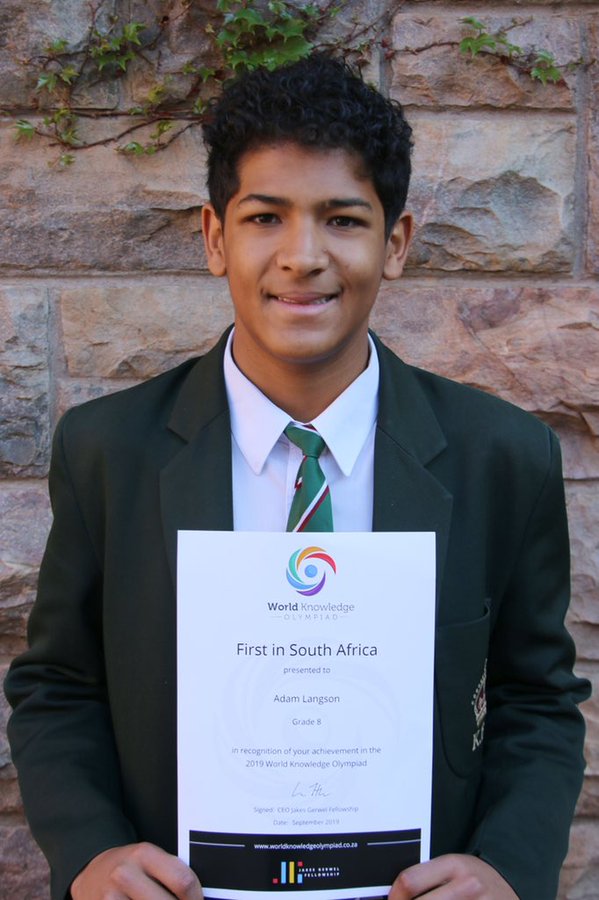 District Mathematics Olympiad
Nick Nganga (Gr 8), Christopher Miot (Gr 8), Reanco Louw (Gr 8) & Razin Akoo (Gr 9) took part in the recent District Mathematics Olympiad – congratulations to Nick for coming 1st & Christopher for coming 5th in Grade 8 & Razin who came 3rd in the Grade 9 section.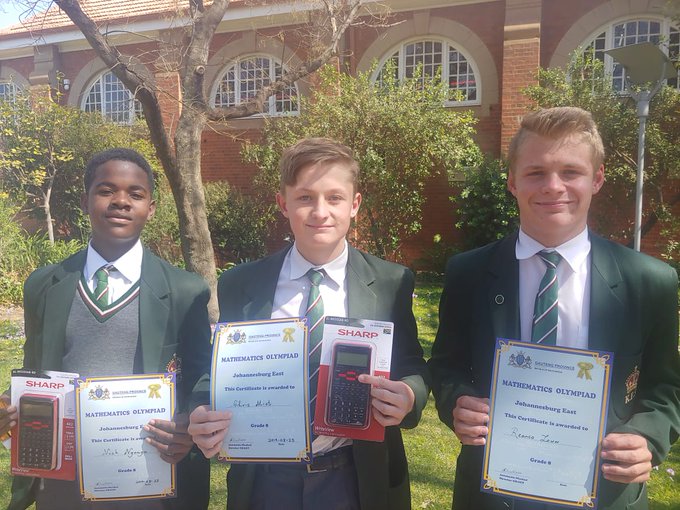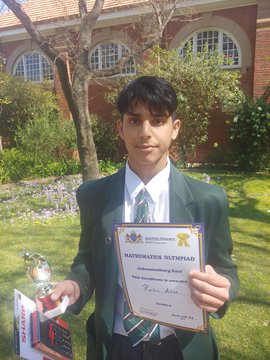 Maths Champion
Congratulations to our Maths Champion, Joshua Ruthel, for taking first place in the Mathematics week competition in August! This is a fantastic achievement and your RED Army 
are so proud!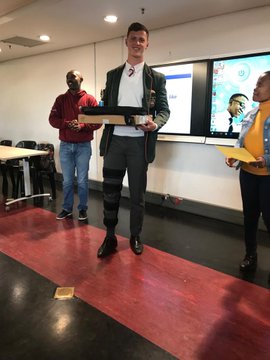 Red Marimba Band
Our Marimba Band was placed 2nd in their category this weekend at the International Marimba & Steelpan FestivalWell done gents!
Video: https://twitter.com/i/status/1155818501141147650
South African Pipe Band Championships
Our RED 
Pipe Band
achieved some incredible results from the South African Pipe Band Championships. Well done gents!
Novice Juvenile Midsection: 2nd

Drum Corps: 

1st
SA CHAMPIONS Overall: 2nd
Grade 4 Midsection: 3rd
Drum Corps: 3rd
Overall: 5th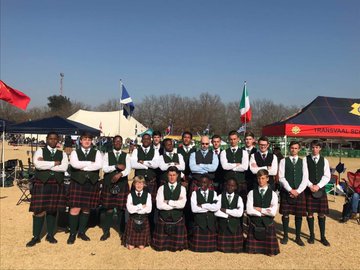 ---
Outstanding Sport Achievements – Term 3 & 4 2019
IAAF World U20 Championships
Lythe Pillay, grade 10 has been selected for ASA squad in the the 400m athletics event. This squad has been selected for the IAAF World U20 Championships to be held in Nairobi, Kenya in 2020.
Well done Lythe!
Lythe was also provisionally selected for the men's 4 x 400m SA provisional Athletics squad for the 2020 Tokyo Olympics to be held in Japan. The final team will be announced by Sascoc closer to the games. A fantastic achievement!
He as also yet again been recognised for his athletics achievements by receiving the Central Gauteng Up and Coming Athlete of the Year Award at the recent awards function.
ASA South African Cross Country Championship
Jason Vermeulen in Grade 10 represented Central Gauteng in the ASA South African Cross Country Champions on the 7th of September 2019 held at Uitsig High School in Centurion. He finished 18th out of 111 athletes in the u/16 age group. Being in the Top 4 finishers of the Central Gauteng team, Jason earned a silver medal for the overall team category. Well done, an outstanding achievement!
Athletics Record Breakers
Well done to our recent Record Breakers!
Open 1500m – N Whittaker 4m00.81s – bettering the previous record of 4m01.40 set in 2000
U16 1500m – J Vermeulen 4m13.37s – bettering the previous record of 4m15.17s set in 2014
U16 110m hurdles –  L Hlengane 14.14s – bettering the previous record of 14.3s set in 2014
U16 400m hurdles –  L Hlengane 56.54s – bettering his own previous record of 59.17s
SA U19 Rugby Team
Lindo Ncusane has been selected for the SA U19 team touring to Georgia next month!
#GoSchool
#RedMachine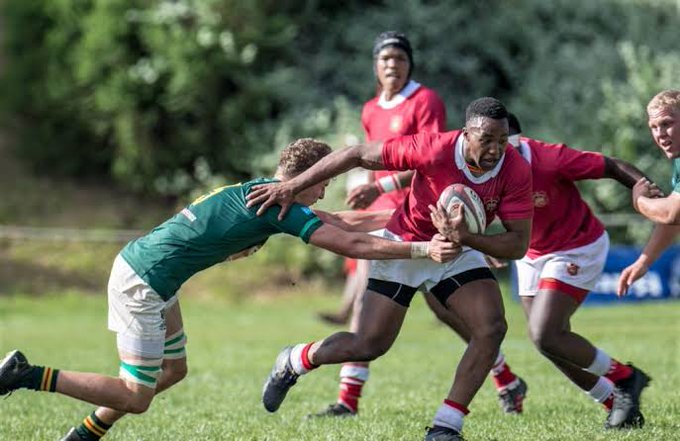 Athletics Championships
You are truly your own hero in running. It is up to you to have the self discipline to get the job done and these young men show grit and determination on the athletics field. Congratulations to our Trophy winners, you gave it your all!
David Seete, current Grade 12 and Deputy Head Boy was the overall champion at the Athletics Championship in August. He was awarded the Victor Ludorum prize for his outstanding achievements and as illustrated in the image, took home more than one trophy! Well done David, you are a great role model for the young men around you. Keep it up!
Baseball World Cup
Kian Schwartz (Grade 11) received his South African Blazer at the capping on the 24th August, ahead of his trip to South Korea. Kian leaves tomorrow for the Baseball World Cup in Gijang as part of the U18 South African baseball team.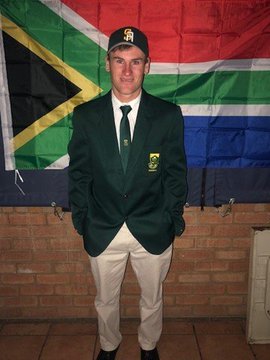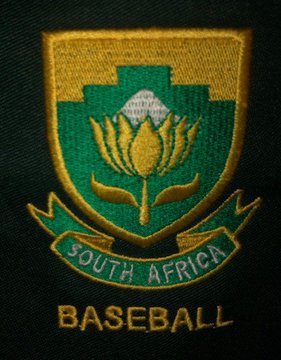 SA National Short-Course Championship
Congrats to Ronan Pleass on his achievements at the SA National Short-Course Championship – he made the 200 & 400 medleys, the 50 & 200 backstroke finals & in all events he made Senior National qualifying times, allowing him to take part in the Senior National Olympic Trials.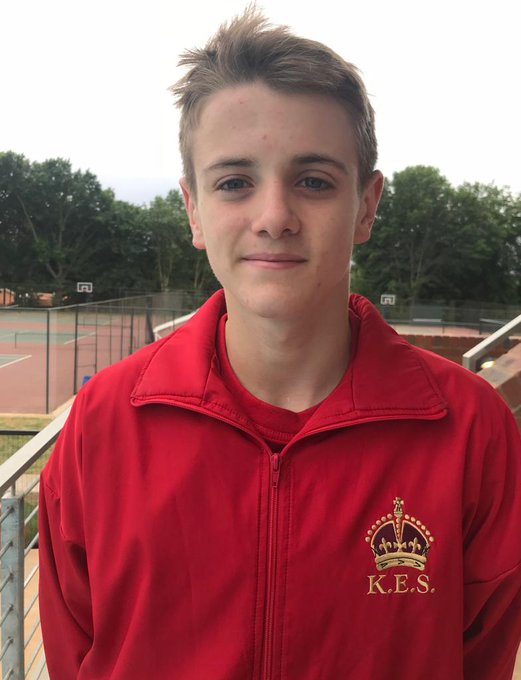 Parsons on a mission for his country
"Rising young star Bryce Parsons is happy to be getting the recognition he strives so hard to try and achieve and is hoping for a prosperous season ahead when he can break into the Gauteng Strikers team and help the South Africa Under-19 team prepare well for the forthcoming World Cup."
Full story: https://cricket.co.za/news/31474/Parsons-on-a-mission-for-his-country
Tennis Champion
Congratulations to our RED 
Tennis Champ, Joshua Brooksbank-Bentel (Grd 11) for being selected to take part in the 15th European Maccabi Games in Budapest!
Your RED Army
 are rooting for you Joshua!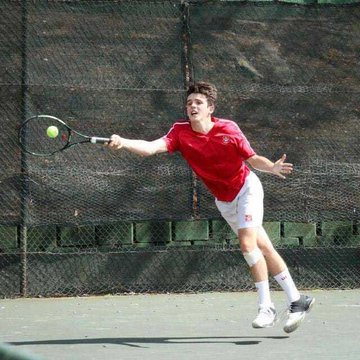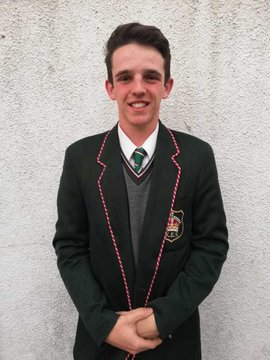 Karate Champion
Congratulations to Hugo Habib who competed in the 8th World Union of Karate-Do Federations (WUKF) 
Championships in Slovakia in June! He placed 5th in his kata and held his own in kumite. Well done champion!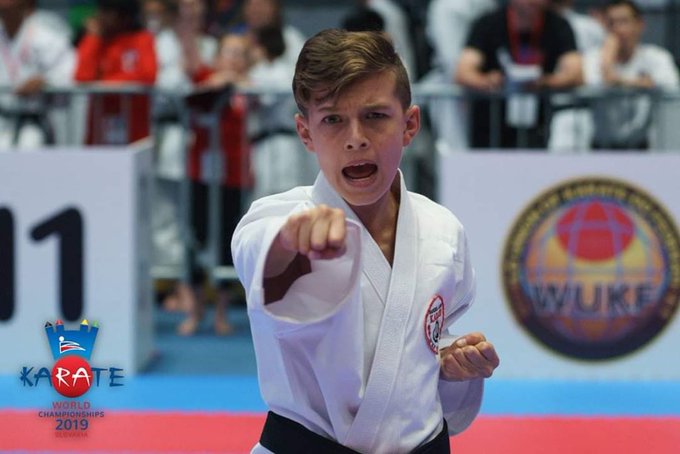 Representing Tennis SA
We are so proud of three of our
RED tennis
players who were chosen to represent Tennis SA
!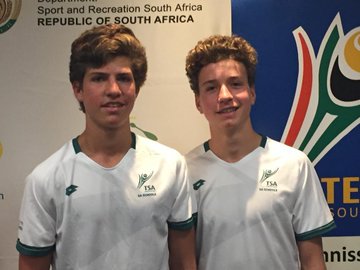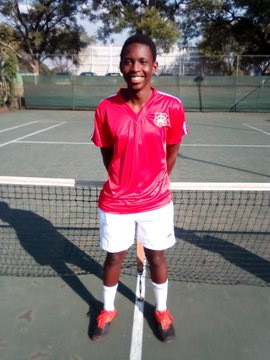 Rynhard Roothman and Wian Roothman headed to London in July to compete in the SA Highschool Tennis Tour.
SA U17 Hockey
One of our
RED Sticks
, Reece Govender in Grade 11, was selected for the SA U17 Hockey Team! Well done!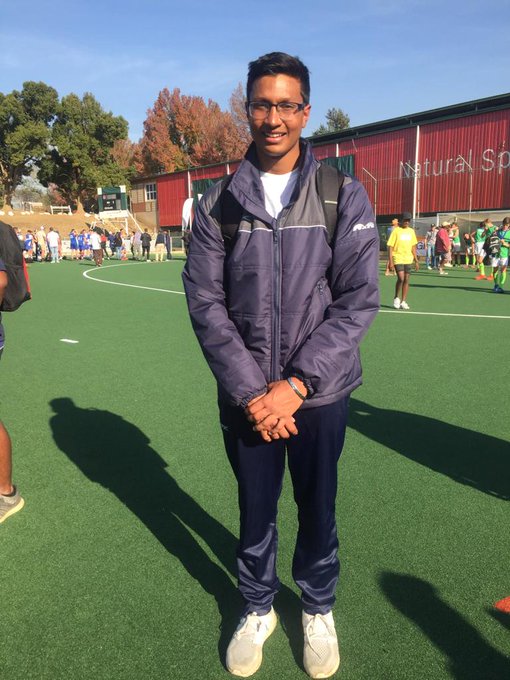 2019 COSAFA Media Championships
Rown Sydney (Grade 11) representing the School in the Amajita U20 National Soccer Team, preparing for the 2019 COSAFA Media Championships in Zambia early December.
---
Cricket SA Congratulates Schools on Achieving Blue Chip Status
Cricket South Africa (CSA) announced and congratulated the 30 schools that have achieved 'blue chip' status for 2019. KES was awarded this status among other select schools in Gauteng:
CGL Congratulations Letter – King Edward VII
Well done to all learners and staff involved in this huge achievement!
Full article from CSA available on: https://cricket.co.za/news/32943/CSA-congratulates-schools-on-achieving-Blue-Chip-status
CSA BLUE CHIP SCHOOLS PROGRAMME DETAILS:
The Blue-Chip Schools programme are designed to reward schools committed to providing an environment that will enable young players to exploit their full potential as sportspeople and to become the best cricketers they can be. It is the vision of CSA to make cricket a truly national sport of winners and initiative aligns with CSA's three-pronged strategic approach to promoting schools' cricket, namely:
Identifying and developing new schools in disadvantaged areas through the RPC and Hubs
The Focus Schools Programme which seeks to refocus cricket in previous Model C Schools as they already have the necessary infrastructure but lack a commitment to specific cricket focus; and
Traditional cricket playing schools – i.e. the top performing cricket schools which have excellent resources and infrastructure
"All schools within these three categories are measured against the Schools Quality Index (SQI),
"Schools that achieve 90 percent on the SQI assessment will be awarded the official CSA Blue Chip Status for that year."
An annual assessment will be done on all schools to monitor their progress against the Index and schools will be incentivised in various ways to encourage them to improve their score on the SQI.
"The aim of the Blue-Chip Schools initiative is to incentivise schools with the necessary resources to meet all the criteria set out in the SQI
Schools that qualify for this status will only be able to do so if all 5 criteria are met to the acceptable CSA standards. The criteria are:
Number of teams per age group
Number of matches played
Coaching infrastructure & qualifications
Facility infrastructure
Representation across the school pipeline
The intended outcomes for this initiative are:
Quality coaching structures and thus improved player performances

Increased number and quality of matches for all levels within the schools' pipeline
Increased representation and the development of an increased pool of Black players
Sustainable production of quality players for the system.
---
2020 Mentor Announcement
On Friday 18 October, the new School Leadership Team was announced at Assembly.
Mr Lovatt bid farewell to the 2019 Mentors ahead of the announcement:
"It is very fitting that David, Warren, Muhammad and Crispin have joined us today, so that they can pass on the baton to the new incoming mentors.

We are most grateful to these 4 young men who have all led with fantastic humility and always placed others ahead of their own agenda.

Mentorship is about relationship-based leadership, focussing on guidance and transfer of knowledge, i.e. from one brother to another.   And most importantly, the relationship is built on mutual respect.  Ralph Waldo Emerson

"Treat a man as he is, and he will remain as he is. Treat a man as he could be, and he will become what he should be." William Shakespeare

'We came into the world like brother and brother, and now let's go hand in hand, not one before another.' Remember: The only time you look down on a brother is when you are helping him up!"
Congratulations to the mentors selected to represent the School in 2020. The Mentorship Executive Team for 2020 is as follows:
Head Boy                      –        Umtha-Unathi Mavuso
Deputy Head Boy        –        Prince Mulea
Deputy Head Boy        –        Nicholas Miot
Deputy Head Boy        –        Timothy Berman
Heads of Houses
Anderson             –        Luke Campbell
Crofts                   –        Thapelo Motlhako
Davis                    –        Starrion Fenn
Grimmer              –        JG Kilian
Hill                       –        Cameron Curtis
Hofmeyr              –        Dylan Kruger
Robinson             –        Katlego Mosuwe
School                 –        Deeran Baba
CONGRATULATIONS!
---
Memorial Parade 2019
Memorial Parade 2019
"Sons of this place, let this of you be said: That you who live are worthy of your dead"
The Annual Service of Remembrance was held on Sunday, 10 November 2019 in the Quadrangle of the School with the Guard of Honour consisting of learners drawn from the Grade 11 Group.
| | |
| --- | --- |
| Officer Commanding | S MOTSAGE |
| Second in Command | T MOTAUNG |
| Company Sergeant-Major | T MARAIS |
| Platoon Commanders | M STRETCH |
| | C VAN DER MERWE |
|   | T SEFIKE |
| Colour Party | |
| Flag Officer | T BERMAN |
| Colour Sergeant-Major | D BABA |
| Colour Sergeants | H VAN ROOYEN |
| | T MOLOISE |
| Sentries | |
| Commander | PR MULEA |
| Sentries | 1 L KHALISWAYO |
| | 2 SZ MSIPHA |
| | 3 Z SEGELL |
| | 4 LE VAN RENSBURG |
| Aide de Camp | 1 L MOGAPE |
| | 2 CJ SLOOTEN |
| Marker | EA SCHOONBEE |
| Caller | A NTSEPE |
| Wreath Orderlies | 1 M ROBINSON |
| | 2 J PIEK |
| | 3 RK MOSUWE |
| | 4 A IPINDUMI-ADAMS |
| | 5 E KARAPPEN |
| | 6 RC MOHALE |
We commemorated the 2 masters and 63 boys of King Edward VII School who fell during The Great War of 1914-1918. We also commemorated the 178 Old Edwardians who were killed during the Second World War. The highest number of casualties suffered by any school in the Commonwealth.